Our Products
P
File Tracking System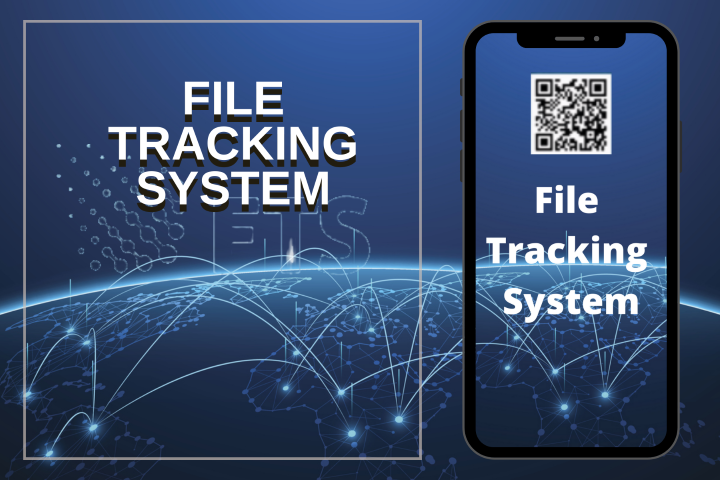 The main objective of File Tracking system is to monitor the pendency of receipts and files and assist in their easy tracking. This File tracking system follows a procedure of file unique numbering and enables file management, file status monitoring, file movement tracking etc. It also has a very powerful search form to locate a file and analyze the history of movement of that file.
Benefits :
Solution for effective and efficient management of files
Easy File Tracking
Online fast and secure file management
Organizational efficiency improvement
Paper cost reduce,Less energy used , Time spent reduce
Eliminates duplication of files
Inspection Tracker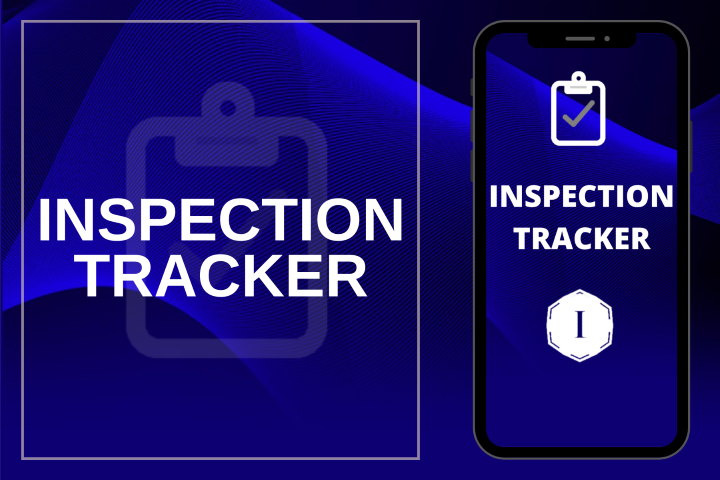 The Main Objective of Inspection Mobile Application is to avoid manual process in terms of monitoring the tasks at various stages in any Organization activities. This online inspection system will help the officers to improve the overall efficiency in monitoring/implementation of the tasks at various stages in the field. Using this apps officer can visit the site for inspection and take the report along with photos & GPS coordinates. This report will be tracked online to see that assigned task is inspected by the assigned officer. Based on the available data centralized dashboard and reports will be generated for monitoring purpose.
Benefits :
In Mobile inspection System, user(Higher officials) can allot tasks for inspections to their subordinate online.
Inspected tasks report along with photo and GPS coordinates can be updated in the system.
Streamline the scheduled tasks and track inspection tasks completion
Create inspections to respond quickly for COVID-19 scenarios.
Meeting Tracker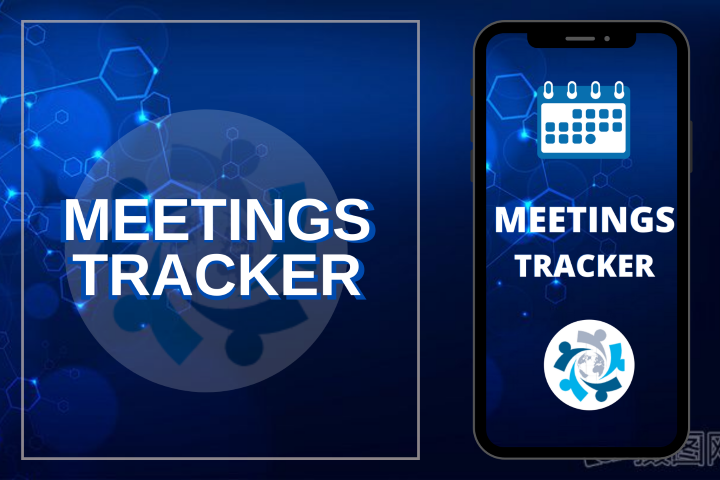 The Main objective of the Meeting of Minutes Tracking System is to track the whole things in a single platform, right form the meeting announcement to attending and closing of each point assigned during the meeting. For example like... Intimation to the participants reg meeting, participants attendance, record each and every point mentioned during the meeting and also record tasks assigned to the officials. Track the assigned task status till its get closed. It is a official permanent records of the meeting conducted.
Benefits :
All meeting information in one place.
Create and Share Meetings Agenda to the concern officers.
Online Intimation of Rescheduled meeting details.
Create and delegate action items of the meeting
Keep track of meeting notes(Individual and consolidated).
Assigning and tracking of action items to the concerned officers.
Share the Meeting minutes to their individual logins and emails.
Centralized Dashboard,reports at various level.
Works Monitoring System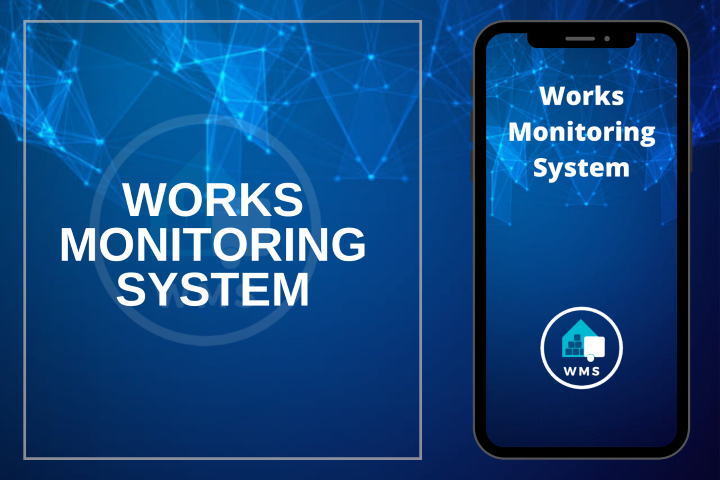 The Works Management System is an innovative application developed for online monitoring of works at various stages starting from proposal preparation to commissioning of project. It maintains the entire information of a Work to enable and facilitate the executing and supervisory officers of a technical department, engaged in construction related activities, in planning and monitoring the various stages of the various Works in a more efficient and effective manner.
Benefits :
Increased Operational Visibility
Improving workflow efficiency by providing a fast and easy tool for submitting work requests as well as material requests through online.
Assets Monitoring System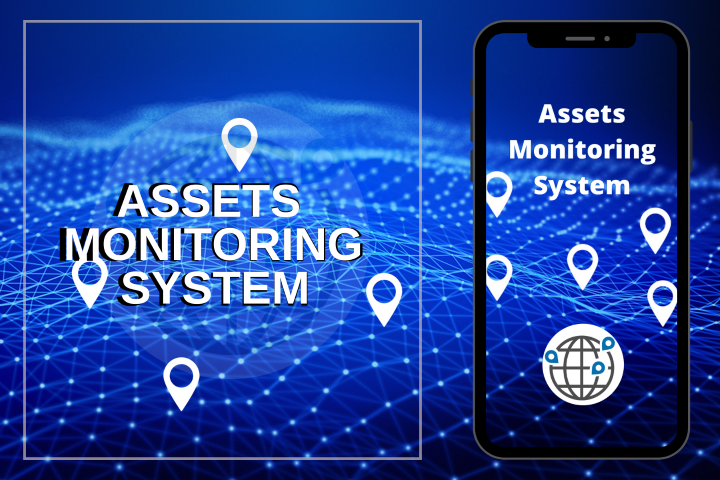 Assets Tracking System is a Mobile app / Web based application to maintain all asset information Knowing what assets an Organization / department owns, where they are located, who uses them and the condition they are in is a must not only for compliance and ensuring that the assets are not misappropriated but also for ensuring the maximum asset utilization.
Benefits :
Ensures existence of assets
Presenting a true and fair statement of assets
Synchronisation of Asset Register with Physical status
Better Control and Accountability over assets
Validate information for critical decision making
Geo Tagging of assets
Grievance Monitoring System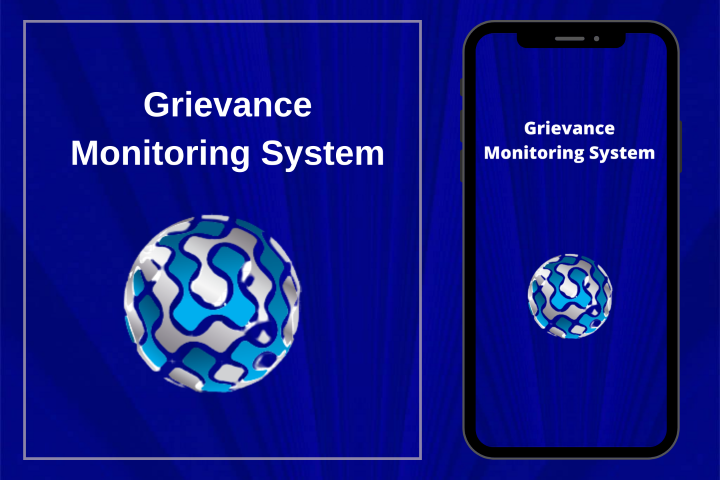 The main objective of Grievance Monitoring System is to provide better services to the citizens by redressing the grievances effectively and timely, improving the confidence of the public in the government services. This application registers all the grievances from the Public and informs the same to the department officials through SMS and Physical reports. This also supports back end call centre to retrieve the Complaint details. Analytical reports section wise, subject wise, area wise, Performance monitoring reports required. SMS system is an attachment to this application.
Benefits :
Registration of the complaint / suggestion
Issuance of acknowledgement.
Quick access to Track the status of the complaint
Capturing of status of the complaint till it is resolved
Generation of necessary reports for proper monitoring
No need to contact Middle men in the office
No need to visit office often
Receives a SMS and an E-mail whenever the complaint was rectified
Skill Development Management Information System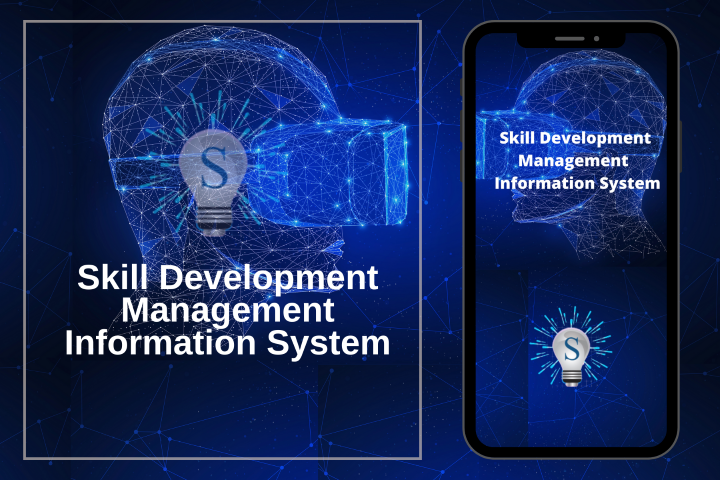 The main objective of the MIS for Skills development is to maintain and monitor the Project wise performance of trainees, trainers, batch, training centre and Placement Coordinators under the skill development & livelihoods programmes. This MIS also developed to track the existing status of youth at the time of (mobilization) joining till post placement on a continuous basis.
Benefits :
Can be able to monitor the project wise performance i.e. how many batches were running in all the training centres, how many trainees were getting trained, how many were completed training, how many were placed in that batch etc.
Details of youth selected, trained and placed along with their photographs will be made available through this MIS.
Can track the Trainee existing status after Post Placement also.
Provide an objective system for recording and aggregating information.
Reduce expenses related to manual activities.
Increased accountability and transparency.
Huge savings in terms of time and money.
e-POCSO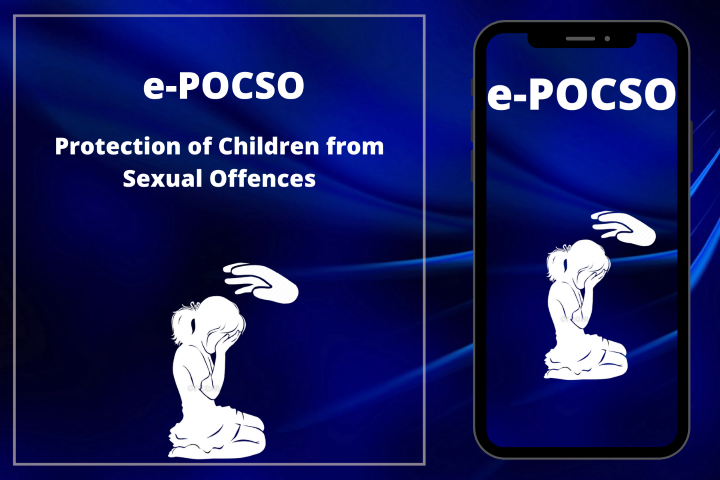 Objective of POCSO Act monitoring system is to monitor the entire case process online. This is dynamic system to capture the information right form initial case registration to till judgment. This system helps Victim/Parents/Guardian to register the case online. Once the complaint is raise online, this info will forwarded to concern officials/local police station. I After that, this system will help to monitor the whole process right from case registration to final judgement, Medical emergency status, rehabilitation status, compensation payment status and court case status and based on the above information reports and dashboard will be generated and made available for monitoring purpose.
Benefits :
Case Registrations and Process in Variour Departments
Judicial Process Tracking
Centralized Dashboards and Various Reports
Easy Case Tracking.
Track Payments to Vicitims
Notifiable Diseases Tracking System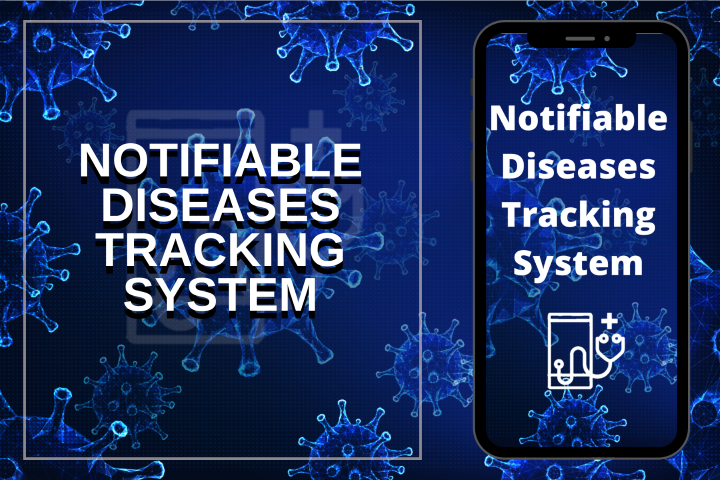 Notifiable Diseases Registrations Monitoring System helps to identify Spread of Known and unknown Diseases (Malaria,Dengue,SARI,H1N1,HIV /AIDS,Plague ect..) in Society and alert the Community to stop spreading, this application is very usefull for Medical authorities and government bodies .
Benefits :
Hospital / PHC wise each patient will be registered with health and infected Disease details
Collected data will be used to detect the effected areas
Using the reports the health department can identify the slums and populated areas to prevent the Virus / Infection Spread.
Centralized Dashboards and Reports
Health Camps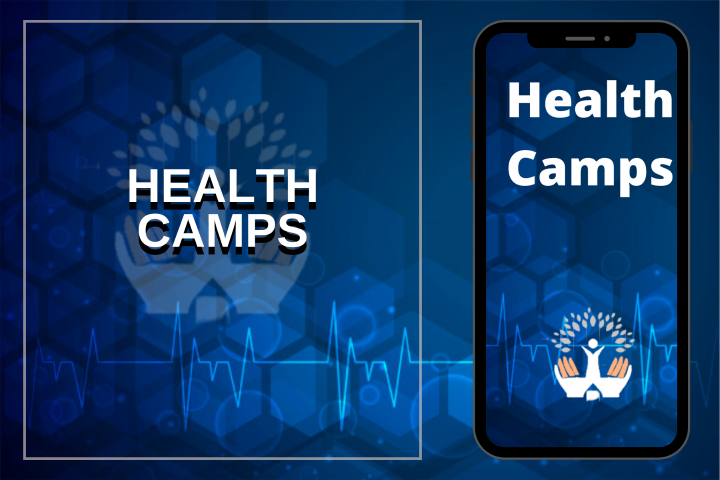 The Special Health Camps concentrate mainly for the people of the slum dwellings.The camps are held district and area-wise. Specific date and time will be allotted according to the slum population. The special health camps a team comprising of doctors attend on the patients and samples are collected and taken for tests. These camps are conducted near the houses, general localities/villages or in bus stops etc. The Outreach camps, conducted within a day, are mostly set up in a community halls or Tahsildar Offices. DMHO and a staff with a team of doctors attend these camps.
Benefits :
Organizing the Camp and Doctors attending by Place and Time
The Quick follow-up of the medical cases at particular intervals of time
Reports per Gender, Diseases, Diagnose, Samples and Medicine Provided
Industrial Project Approval & Self Certification System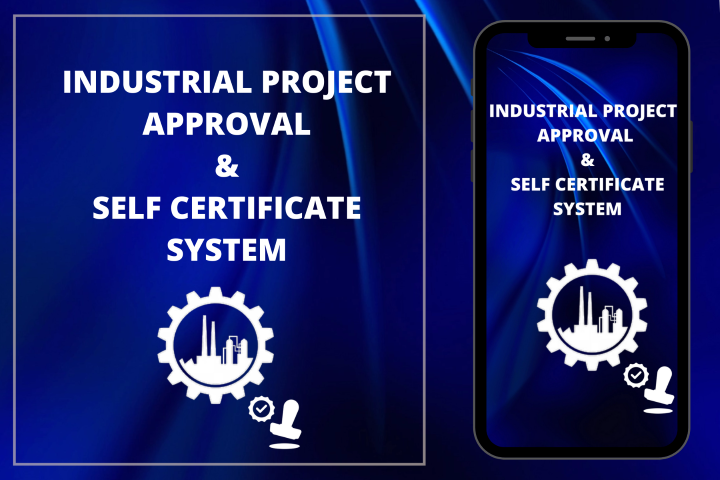 Industrial Project Approval & Self Certification System is a certification service to establish industries, manufacturing, and services, The process allows a single mechanism for doing business with the state, including obtaining required permissions within stipulated timelines. Twenty-three departments are providing forty types of approvals through the process. Its online facility provides features to applicants to apply for approvals, pay fees, respond to queries, and download the approvals given by the department, eliminating the necessity of direct approach. Common enclosures evolved through process re-engineering has done away with the process of attaching the same documents multiple times. Provide speedy processing for issue of various licenses, clearances and certificates required for setting up of industrial undertakings for the promotion of industrial development and to provide for an investor friendly environment, which will reduce offline documentation and visiting to different Departments and Reduce Corruption with single window Payment.
Benefits :
Single Window System for investors to apply, make payments, track and monitor their applications to set up business/industry
Common Application Form for all types of Business
One-stop-shop for investors seeking information about application process, approvals, issuance of certificates/license's etc.
Dedicated helpline number for addressing queries of investors
Department Dashboard for all Pre-Scrutiny,Payments and Approvals
Minimum inspection and maximum facilitation
Utmost transparency,reduced documentation, no visits to departments and Online Approval
Higher Inter-Departmental Integration,reduced Turn Around Time
Increased Accountability & Feed backs
Electronic Funds Management System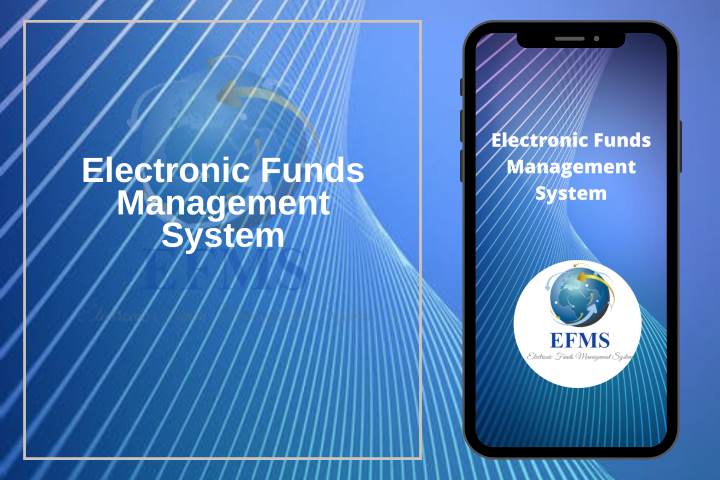 The Main objective of EFMS to track the funds flow and expenditure of the department.The state-level departments deals with the process of allocation of funds, the hierarchy involved in the distribution and management of funds and rules and regulations in utilizing them. The Central Government releases funds to the State Governments through Treasury. The allocation of funds is based on four main Flexible Pools. The flexible pools are divided into activities under which the FMR codes are stated.Every transaction will be recorded and maintained in a structured manner. Flow of Funds Will be Updated by every user from top to bottom with Dashboards and Various Reports
Benefits :
EFMS Software helps in the smooth flow of the entire procedure.
Using this Application, manual and human errors will be reduced and leakages of data will be avoided.
Every transaction will be recorded and maintained in a structured manner.
Flow of Funds Will be Updated by every user from top to bottom with Dashboards and Various Reports
Birth & Death Registrations and Certificate Monitoring System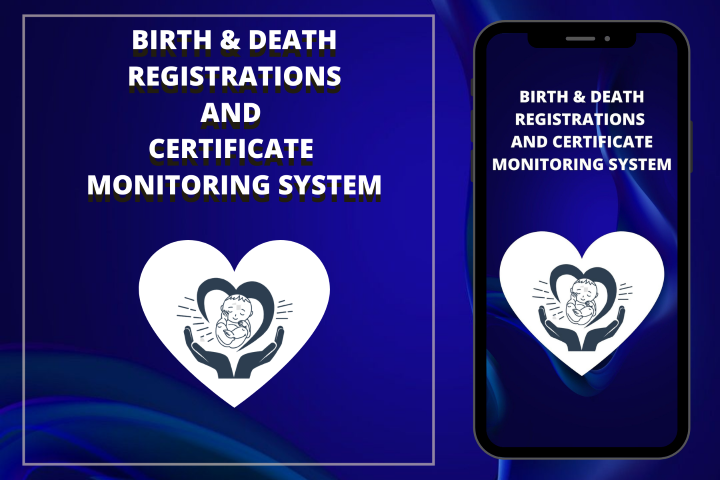 The main objective of Birth & Death Registration and certificate monitoring system is to record Birth & Death details of citizens pertaining to the ULB. The functional part involved in essence includes recording/registering primary data such as birth & death of citizens, recording fee collection details, issuing birth & death certificates, cancelling birth & death registration and correcting birth & death registration details.
Details of birth and death that occurred in the municipality area are collected either from the relatives of the registered people or the hospital and recorded in the corresponding register. If any requisition is made for the birth or death certificate, details of the requester are recorded and the certificate is issued.
The functions of this module are registration of births and deaths, registration of still births, inclusion of child name at a later date, generation of birth and death certificates, and issue of non-availability certificates, correction to birth and death certificates and generation of various statistical reports.
Benefits :
Registration / recording Birth & Death records
Generation and Issuance of birth and death certificates
Corrections in the Birth & Death registration details
Updation of registration details (Inclusion of child's name)
Hospital IP/OP Management System
Hospital IP/OP management system Helps to fight the COVID-19 by recording all In patient / Out Patient details with symptoms related to covid,this encompasses paper based information processing as well as the data processing system, Managing the patient flow effectively in a real time requirement we have made this tricky process simple
Benefits :
This software helps to maintain Hospitals / PHC wise IP/OP details
Identifying the Patient details sort by the infection / cause.
Track the patient report time and treatment provided
Health Call Center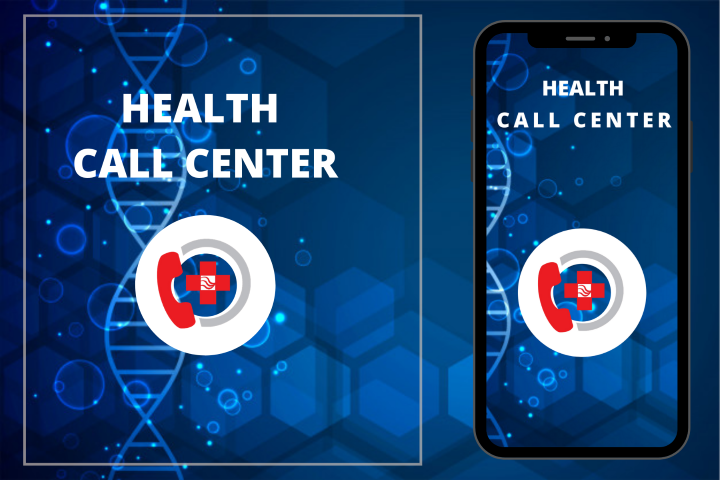 Health Call center is a web based applicaton for improving delivery of health care services to pregnant women and children immunization updates upto five years. Tracking all the PHC wise pregnant women's helath conditons till the delivery happens and also track the child vaccines followups with mother and child. ensures that mothers and children with high-risk factors are identified in time and referred to the relevant healthcare facility.
Benefits :
Provide a mechanism at all levels to directly monitor the delivery of Mother and Child Health benefits to the beneficiaries
All pregnant women should receive their:
Full Ante Natal Care (ANCs) services at due time
Full Post Natal Care (PNCs) services at due time
Facilitate closer monitoring of ANC and PNC check-ups of pregnant women and reduce avoidable complication
Ensure tracking of full immunisation course for all children
Facilitate in identifying of poor performing hospitals and Facilities
Group /Individual SMS's to health workers and beneficiaries
Provision to display the daily scheduled calls to the Call Centre Executives
Provision to update the Pregnant women Periodical Checkups details
Provision to update the Pregnant women delivery details
Generation of various real time analytical reports and graphical reports
PCPNDT (Pre-Conception and Pre-Natal Diagnostic Techniques )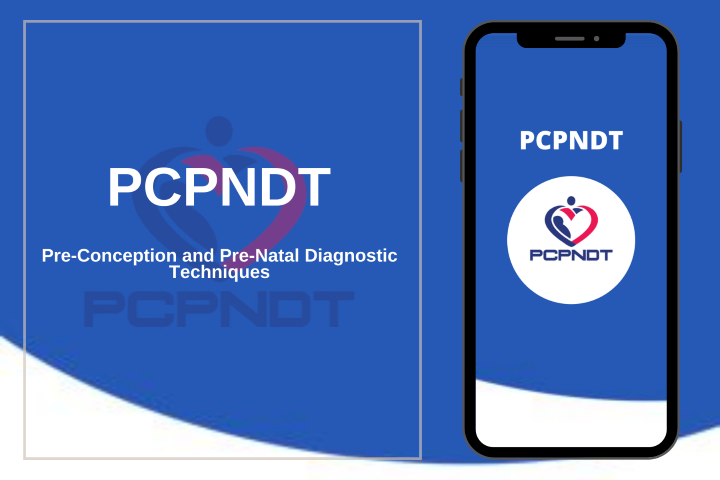 The main objective of the PCPNDT Software was to collectively identify and find ways of overcoming the challenges emerging in the implementation of the amended PCPNDT Act. The major output of the web application has been a set of recommendations to improve the situation, The PNDT Act provides for regulation of genetic counseling centers, genetic laboratories and genetic clinics and also regulates pre-natal diagnostic procedures. The medical professional running the genetic centre has to be registered under the PNDT.
Benefits :
Regulate pre-natal diagnostic technology and to restrict the detection of genetic or metabolic disorders.
To prevent misuse of technology for the purpose of pre-natal sex selection this led to sex selective abortions
Online Nill report Submission
Online Scanning Center Registration/Renewals
Online Approval /Rejections of Scanning centers
Online Generation of Form A,B,C
Pregnant Women Registration and Online Form F Generation
Centralized Dashboards and Various Reports.
SADEREM SLOT BOOKING (Software for assessment of disabled for access rehabilitation and empowerment)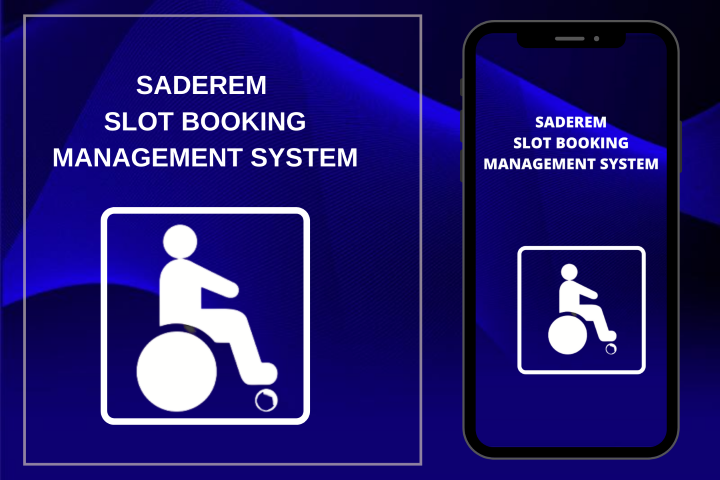 Software For Assessment Of Disabled For Access Rehabilitation and Empowerment( SADERM) Slot Booking system is a web based application. Firstly User(Disability person) needs to complete the registration and slot booking process through the website / MIS. Depending upon the disability, Users (Disability persons ) need to fix the Appointment with Doctors assigned to the Sadarem .Then doctors will login through Sadarem MIS and check their Assigned users(Disability persons) for the particular day.
Benefits :
Ensure tracking of Hospital wise slots allotments and testings.
Using this software, Doctors assess the PWDs and issues the computer generated Disability Certificate with unique ID along with Identity Card.
Centralized Database of PWDs
Providing Access of PWD Database to various Govt. programs, schemes.
Process Development & Improvement
COVID TRACKER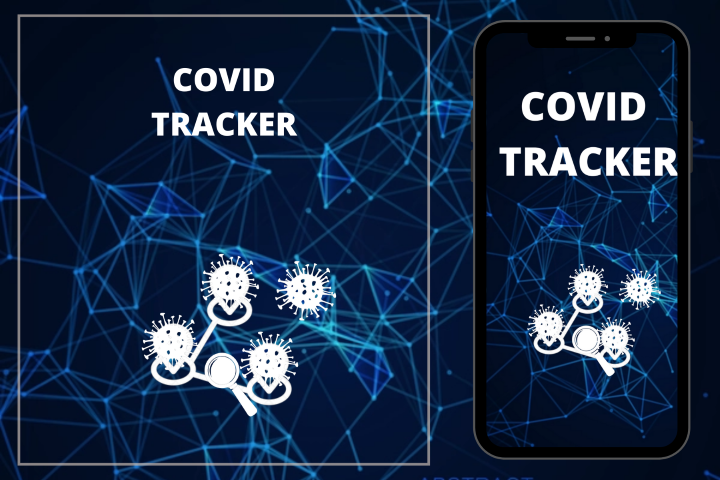 Using this App the base location as the actual location of a person's or Contacted Person residence and Generates a QR Code which will be Attested to the person's residence which will warn others and Keep them Isolated our App will be use full to Monitor those effected person to main self Quarantine at his place with Daily Monitoring by Covid/Special Officer,The idea behind the app is to enable the government as well as the users to track and monitor live locations of those kept under home quarantine.
Benefits :
Easy to Track the Effected Persons
Centralized dash board
Monitoring reports
Working based on personal information enables making much more accurate diagnosis
The number of people infected by each new COVID-19 case relative to the number of people with whom he/she's been in contact
Paper less and contact less information gathering
Payroll Management System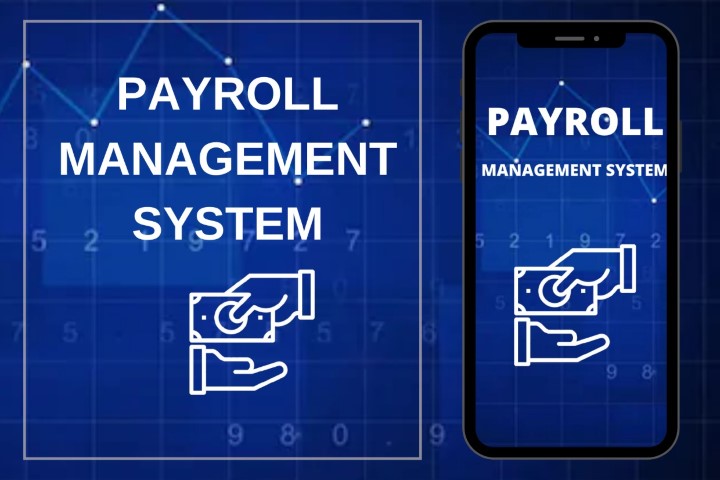 The Payroll Management System deals with the financial aspects of employee's salary, allowances, deductions, gross pay, net pay etc. and generation of pay-slips for a specific period. The outstanding benefit of Payroll Management System is its easy implementation
Benefits :
Reduced Operating Costs
Work out payroll calculations and deductions quicker
Generate accurate pay slips
Calculate bonuses, expenses, holiday pay, etc. with minimum effort.
Automate certain tasks, such as year-end reporting
Reduce the burden of compliance
Store data such as pay slips and annual reports in a secure, easily accessible system
Multiple reports generation.
Hostels Grievance Monitoring System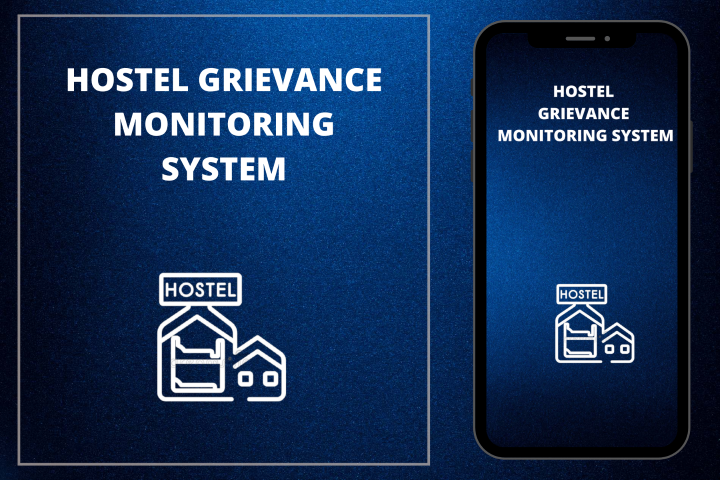 Hostels Grievance Tracking System is a web/Mobile based software developed to track and rectify the problem faced in the hostels. The problem may be related to Food, Electricity, Drainage System, Drinking Water, Furniture and the like. The Warden and the concerned engineer work simultaneously in this situation, which will be monitored by the officer.The hostel authorities face numerous issues regarding fixing such complaints and to keep in track of solved complaints. We are creating a web based application to resolve this problem where this website will cater to all the needs that the manual complaint registering system fails to satisfy.
Benefits :
Transparency on Grievance Applied
Cost Effective on Maintenance
Can View the Repeated Issues occurred
History of Complaints Raised and Attended
Proof of Resolution and Up to date Status of Complaint
Centralized dashboard for every user
SMS Alert for Both Authorities and User.
School Grading Management System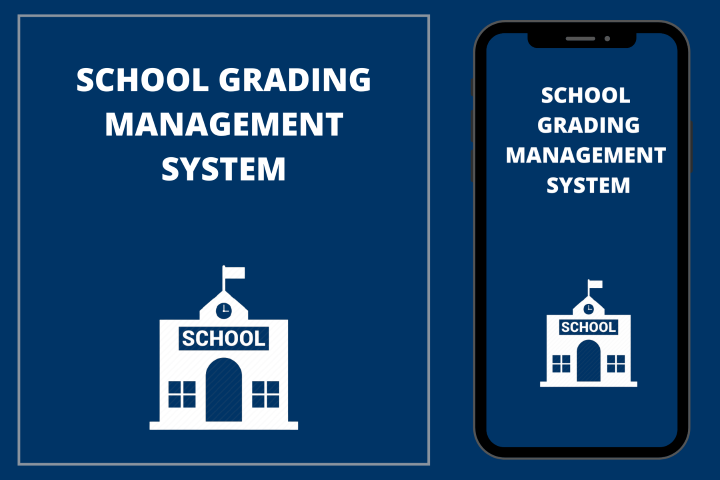 School Grading Monitoring System is a system to Access Data from the Available Sources to Grade the Schools By the Following Information.
Summative Assessment Result Average
Average Students attendance
Average Teachers attendance
Average Attendance of Parents in SMC meetings & Attendance on Weekly Test
Last year SSC results only for High Schoolsthis study proposes the use of technology in the form of a system that will allow the User to Grade The Schools by Provided Inputs
The main objective of the proposed system is to improve the quality of education of government schools.
Benefits :
Identification of Weakness and Strengths of Schools
Improve School Standards
Identify the Capacity and Knowledge of Students and Staff.
Citizen Charter Monitoring System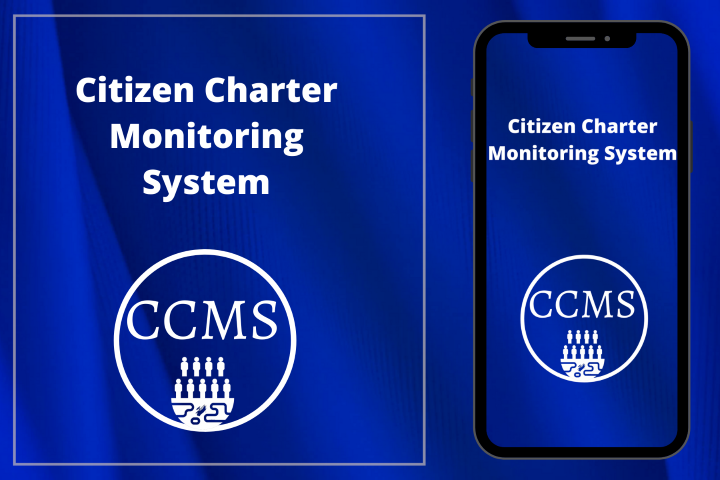 Citizens can find the check list of the services in the Citizen Charter cell, pays the fee and registers his application in the citizen charter cell. Once his application is registered an acknowledgement is given and simultaneously an SMS was sent to his mobile number with the acknowledgement number with due date.
These applications were automatically send to the respective sections for clearance, when the file was cleared an SMS was sent to the citizen stating that his application was cleared. Hence he can directly contact the 'e-Haami' cell and collect his application response like Approved/Endorsement/Rejected etc.,
Benefits :
To provide easy access to the information and better services to citizens
To eliminate discretionary human interface while dealing with the public
To reduce files, process data and make the decision process faster and efficient
Transparency and centralized database across various services
Cost and time optimization in providing services
COURT CASE MANAGEMENT SYSTEM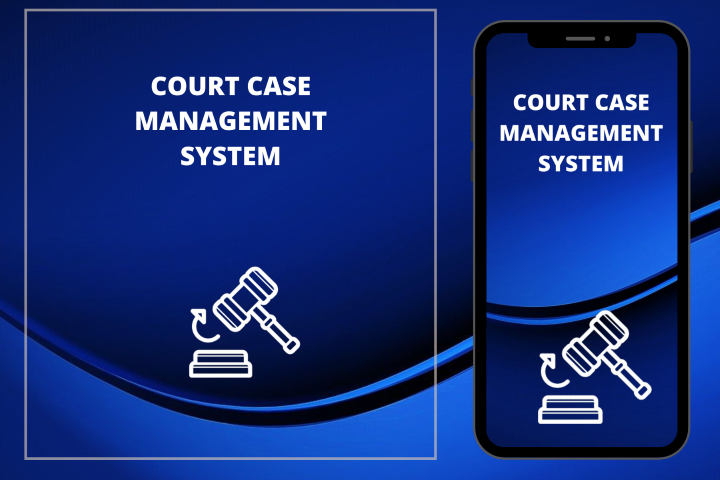 Court Case Management System is a web based software application which makes easy to track all the cases belonging departments showing the summarized information of court cases status whether the court case is closed, pending, whether counter details are filed, para wise stage,order state etc.,
Benefits :
This software helps the concerned users in alerting the status of the court case through e-mail, SMS for Counter Filing, Writing Parawise Remarks, Court Hearing Dates etc.,
Provides customized reports which provides summarized information of court cases by department and case wise at a glance and can be drilled down to the root details of the court case.
Court case wise days pending or date crossed will be displayed for reminder.
Email and SMS alerts will be sent to the officials about case reminder's
Transparent case stage to all users and taken action
Reduce Human Error and late filling
Security and can be access's from any browser
CLSS (Credit Linked Subsidy Scheme)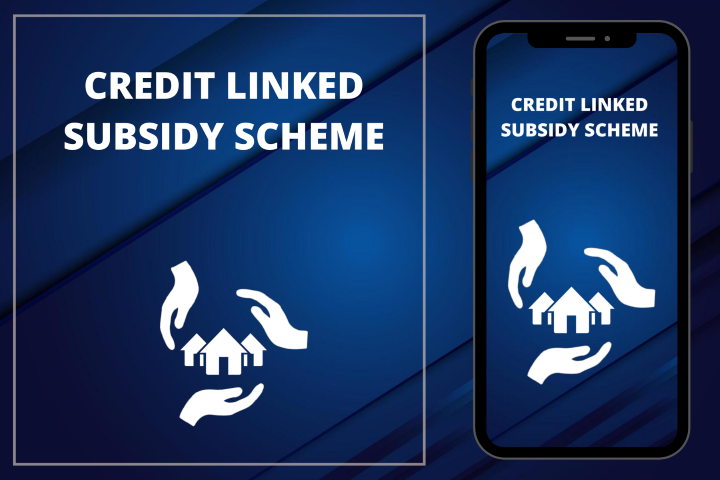 The Main Objective of the CLSS system is to Provide loan and subsidy to Economically Weaker section (EWS) and Low Income Group (LIG) seeking housing loans from Banks, Housing Finance Companies and other such institutions would be eligible for an interest subsidy in order to expand institutional credit flow to the housing needs of urban poor using our application the Beneficiaries and officials can share a common Application for Application submission and verification the Beneficiaries will be updated by SMS of their latest status.
Benefits :
Banks have direct access for Applicant Details and eligibility
Applicant can search his status report on home page
Authorities can verify the No of Applicants Applied, Verified and sanctioned
Various reports
Centralized Dashboard.
BENIFICIARY PLOT ALLOTMENT MANAGEMENT SYSTEM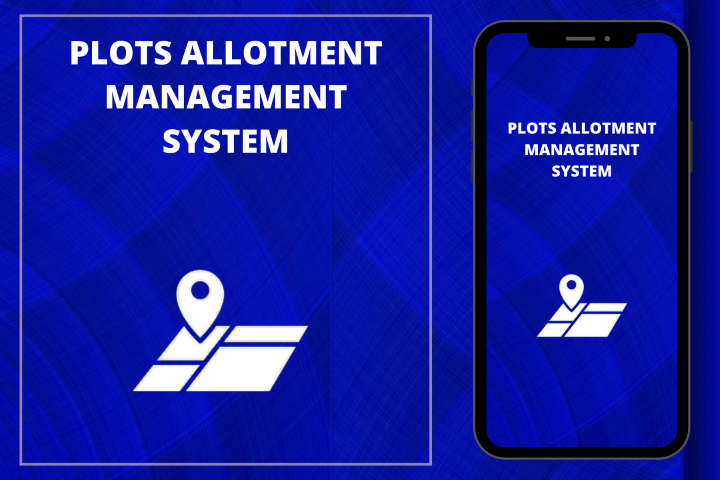 Beneficiary Plot Allocating System will target the lower income families and economically weaker sections. The motto of the scheme is to provide housing facilities to poor people, using our Application the Allotted Plots will be Photo graphed with the Allotted (person) and capture the Geographic Coordinates with our Mobile App.
Benefits :
Lottery Allotted Plot Beneficiary's will be Sorted with selected layouts
Details of Allotted Plots with GIS data and Beneficiary Photo
Mobile Compatible
Officer / User Wise Logins
Layout / Plot master with Beneficiary GIS Mark on Map
Centralized Dashboard for Officers / Authorities
Various Reports with Layout wise and Date wise.
Centralized Dashboards, Various reports
Events Permission Approval Monitoring System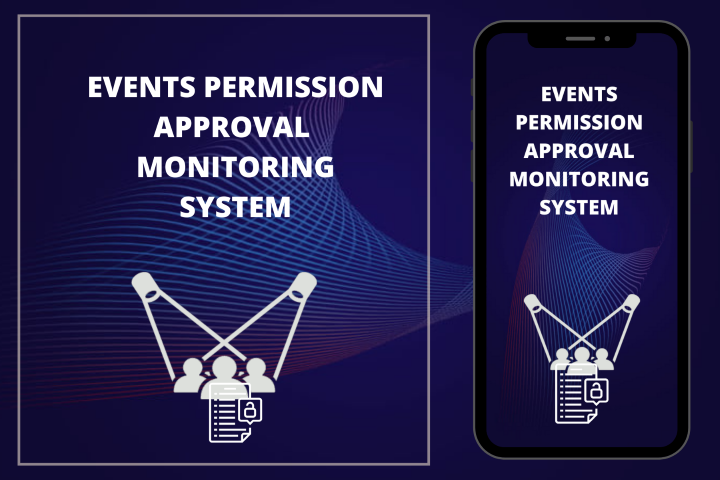 The main objective of this module is that, During Covid19 period public can easily access the Govt official to get the events approval permission online. Public can apply request online and then he/she track the Approved/ Rejected status online from their place.
Benefits :
Any person can apply to get permission for organizing the events from the public domain.
Event request application will go the Panchayat Secretary account for application verification.
After Panchayat Secretary verification application may approve/reject, If approved then it will go to the Tahsildar approval. If rejected rejected alert with remarks will be sent to the event organizer through SMS/eMail.
After Tahsildar verification application may approve/reject, If approved/rejected, then event organizer will receive a SMS/eMail with approved/rejected certificate.
Quick access to track the status of the request.
Centralized Dashboard to the District / Mandal Level.
MIS reports at various levels.
Assignment of Agriculture land Beneficiaries Allotment Monitoring System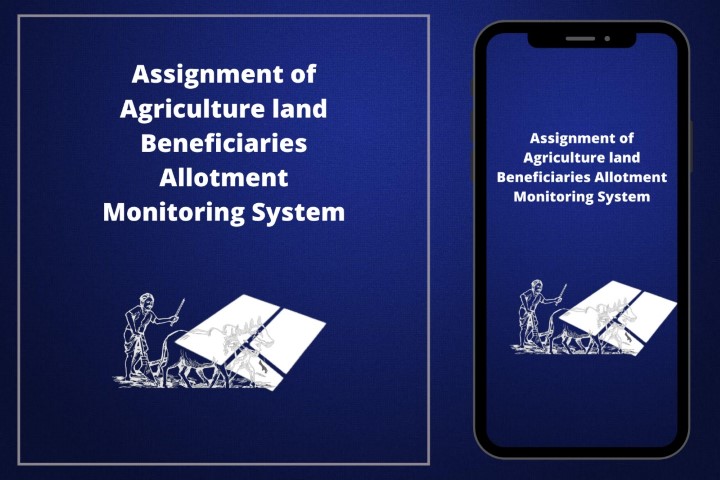 The Main objective of this application is to maintain beneficiary details and generate the Pattas to the land allotted beneficiary online. using this apps we can save time and resources and also Pattas can be distributed in time to the beneficiary.
Benefits :
Elimination of duplicate entry by Aadhar Number
Maintaining of All Farmers Data in a Single Space
Beneficiary Details Upload to MIS
Automatic PATTA Generation in PDF format
Various Reports and Dashboard for Review
Hostels and Mid-day Meals Rice Allotment Monitoring System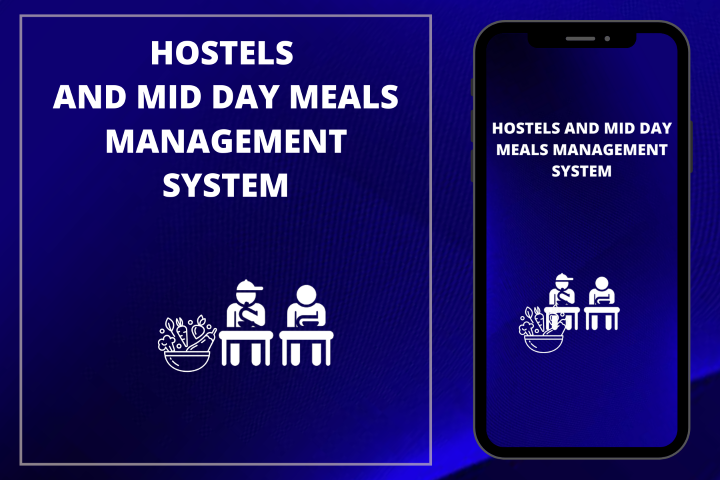 Hostels and mid day meals Rice Allotment System is a web based application through which Mandal Educational Officer (MEO) can apply for rice required for providing mid day meals to the students of the Government Schools & for the Hostels in a Hostel through an indent, which was initially approved by District Educational Officer (DEO) and forwarded same to District Supply Officer (DSO) for final approval. Once DSO approves the indent and releases the Release Order (RO) then Mandal Revenue Officer (MRO) will print the RO. By showing this RO at MLS Points (Mandal Level Stock Points) rice will be issued to Government schools.
Benefits :
It is easy to monitor the flow of the Rice Allotment system in various schools and hostels.
Calculates cost price of the commodity per lot per purchase for the hostels and generation of Release Order (RO).
Govt. system becomes sensitive as quantity requested, released and payment made for released quantities are visible to everyone.
State & District administrations will be able to monitor the quantities utilized & closing balance available with the schools and hostels closely.
Misuses can easily be identified due to availability of various accurate reports.
Community Based Organization Management Information System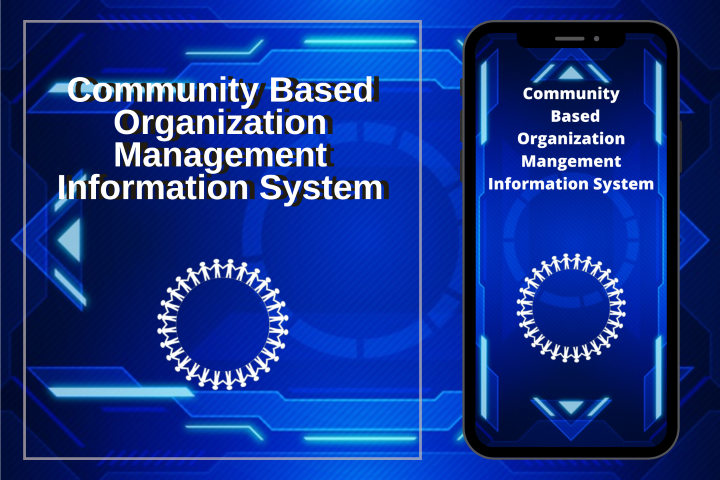 The CBOMS System will record requisite information of the Households, HH mobilized into the SHG fold, SHG transactions, VO and Upper level federation's transactions and interventions on the real time basis. The System will also integrate the Project MIS which includes HRD, Finance and project module with the CBOMS MIS.
The Integration will lead to generate information which will be linked with Customized DASHBOARD to be made for every level, viz, VOs, CLFs, BLFs, Producer Groups, Producer Companies, Training and Learning Centre, Community Professionals and Project Unit Officials. The DASHBOARD will generate Data for Action and Alerts. These alerts will be informed through SMS /computing device to the users and they will take decisions accordingly.
Modules :
User-friendly to SHGs while addressing lack of infrastructure.
Access to relevant information.
Easy creation of SHG group and maintenance.
Maintain Transparency on Payment Details and Collection from Members.
Cluster wise Login and Dashboard Access.
Centeralized Dashboard.
Online Beneficiary Management System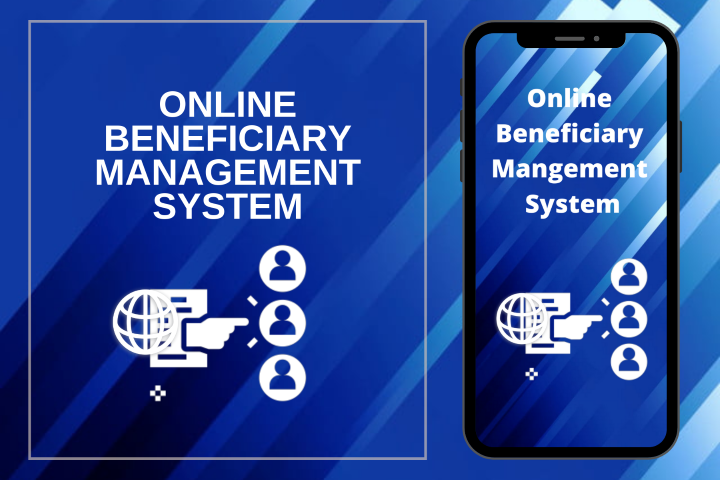 OBMS is a web based application through which the MPDOs are uploading the list of beneficiaries under different Corporations such as SC, BC, Minority Corporations; Youth Welfare (SETSRI) Department; Disabled Welfare Department; MEMPA Schemes; Agriculture (Farm Mechanization, RKVY, NFSM etc.), ATMA (Agriculture Extension), Animal Husbandry, Horticulture, Fisheries Departmental Schemes as well as PMEGP (NIC), KVIB & KVIC Schemes and Programmes. Once the MPDOs have selected the beneficiaries and obtained bank consents, they are uploading the list of eligible beneficiaries so that sanctions can be accorded by the respective departments. Further the subsidy amount is credited directly to the Loan Account of the beneficiary once the scheme has been grounded by the bank managers. Photograph of grounding as well as Utilization Certificate is also being obtained through OBMS. The list of beneficiaries for all the subsidy oriented schemes has been put in the public domain and anybody can access and monitor the status of the utilization of the department schemes.
Benefits :
Better Quality and Faster Services to Applicant: Applicants getting faster Response and transparency in their Approvals.
Transparency and centralized database for the services.
Citizen Application status is communicated through SMS right from the application registration to proceeding generation sectioned and grounded.
District administration will be able to monitor the schemes utilizations by the citizens of its district which helps out to reach their targets and more...
Rice Mills Management System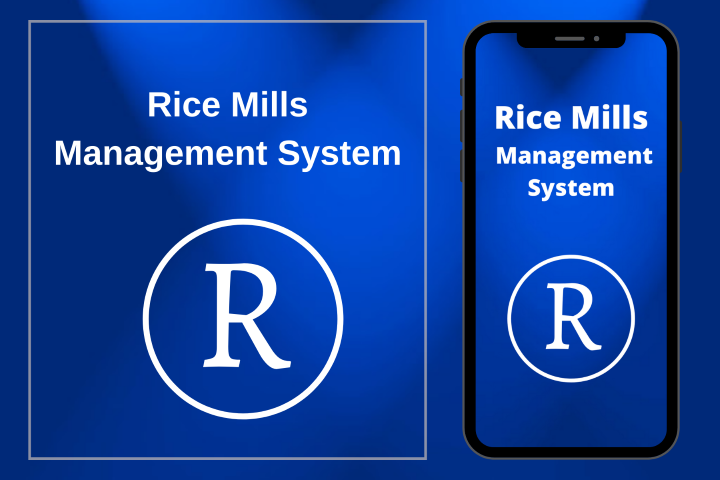 Rice Mill Management System is a web based simple-to-use software application through which Rice millers can register their details and their mill details for getting online approval from District Supply Officer (DSO). Once they got approval from DSO then they will register their Mill Machinery details and upload machinery photos for Civil Supply Deputy Tahsildar (CSDT) approval. Once they got approval from CSDT they can save their Mill opening balance quantities, Purchases quantities from Farmers & Traders, sales quantities, sales return quantities and closing balances etc.
Benefits :
Rice Mill Management System is scalable and customizable to suit any varied business processes adopted in rice mill manufacturing.
Rice Mill Management System is convenient to assess the procurement operations transparently by the administration.
Includes inventory tracking and process workflow management/li>
Online generation of Form B Register
Online generation of Minimum Support Price certificate to Farmers.
Online generation of Permit applications to sell Raw, Boiled & Broken Rice.
Maintaining of various reports for easy monitoring like opening balance, closing balance, purchase report, sales report, and sales return report etc.
Property tax Management System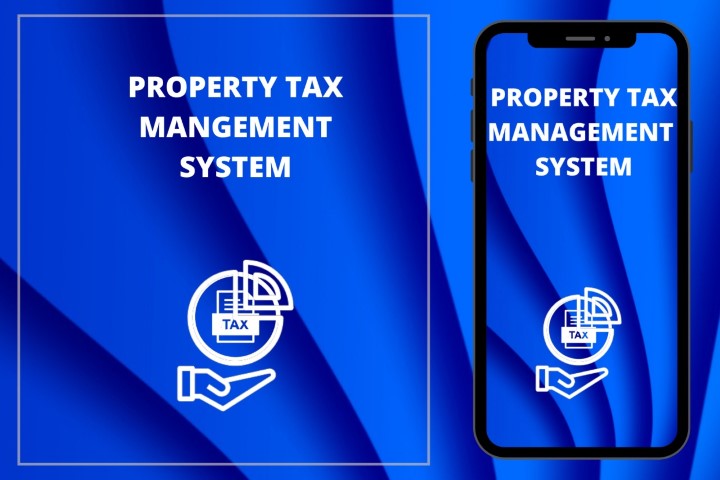 The Property Tax module primarily deals with the aspects of assessing the property for tax.Activities relates to the assessment of property tax such as recording details of the assessee, generating Demand Notices, collecting Property Tax pertaining to the ULB limits, and so on by using digital signatures for authentication will be done through this Integrated Property Tax Management System using Digital Certificates.
Benefits :
Calculating property tax based onthe parameter such as residential status, annual rental value, rates of taxes, depreciation and the age of the building
Maintaining details of property tax payment and arrears
Generating various types of notices (such as demand notice, warrant notice, final notice), and checklists (such as field verification checklist for new application, bifurcation, etc.)
Recording payments
Generating receipts and various statistical reports
To minimize the human errors while Entering/Modifying Tax
To provide enhanced security levels
Shop Lease Management System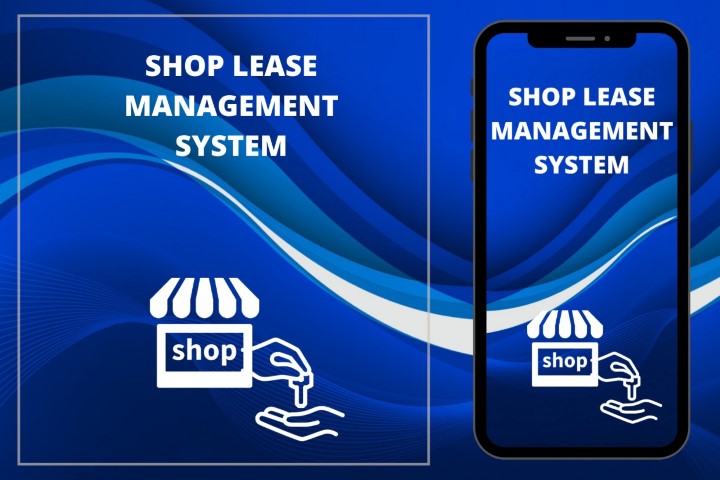 The main objective of Shop Lease management system is to maintain lease commercial complexes, markets, shops etc., Renewal of Lease, Cancellation of Shops, collection of Lease Fee, Demand Generation and Interest calculations can be done through this Shop Lease Management System and generates customized statistical reports.
Benefits :
Generation of online shop lease demand
Generation of online interest and tax amounts for the unpaid shop lease fee
Current Arrears Report , generation of DCB Report
Land Regularization Management System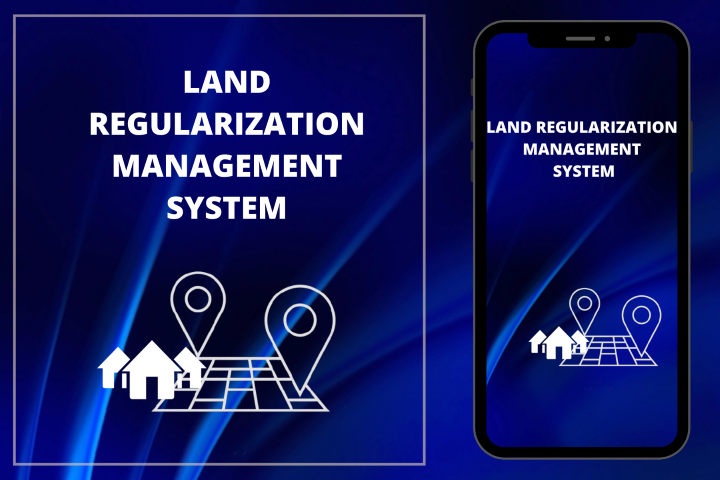 The main objective of the MIS is to register the applications from citizens to get approval by goverment officials under the government GO related to land regularization scheme for Unauthorized Occupation of Land. Government after careful examination order for assignment of unobjectionable Government land and surplus land under Urban Land Ceiling to an extent up to number of square yards which are in the possession of poor people at free of cost.A committee consisting of Revenue Divisional Officer of the concerned Division as chairman and the Tahsildar concerned as the Member Convener shall be the Committee of Assignment.
Benefits :
Beneficiary Application registered at Mee-Seva.
Receipt Generated with Unique Number.
SMS Sent to Applicant with Application Number.
Application will verify with documents by concern Tahsildar / Municipality / Corporation.
All Activities Monitor by Administrative Level.
Easy to track application status and Generate Patta and reports
Integrated with GPS Maps and GIS Coordinates.
Online Recruitment & Processing Monitoring System (Upaadhi Jyothi)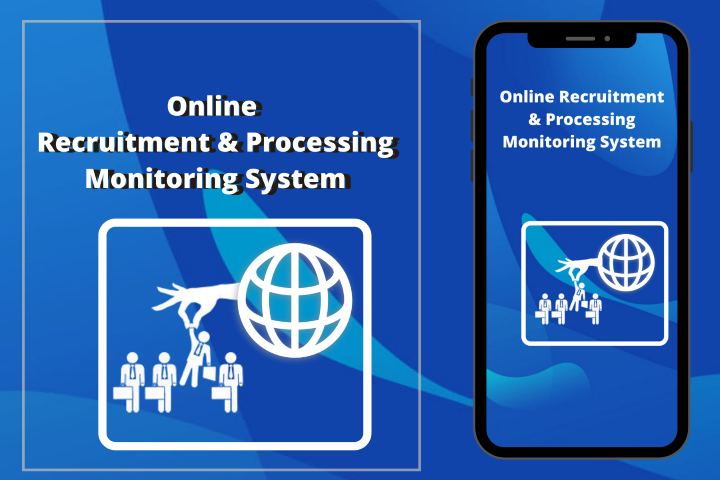 Job Recruitment Management System is to provide employment and livelihood for unemployed rural youth. with the help of Job Recruitment Management System, District wise unemployed youth data will be registred with there desired skills information. Job fair and recuruitment process will be monitored using this MIS
Benefits :
Identify the existing skill sets at community and individual level
Identify relevant opportunities
Local Companies can Search for Eligible Candidates with Specific Skill Sets
Local Job Seekers can upgrade their skills to meet Recruitment demand.
Government can Track the Unemployment youth details
D&O Trade Licenses Management System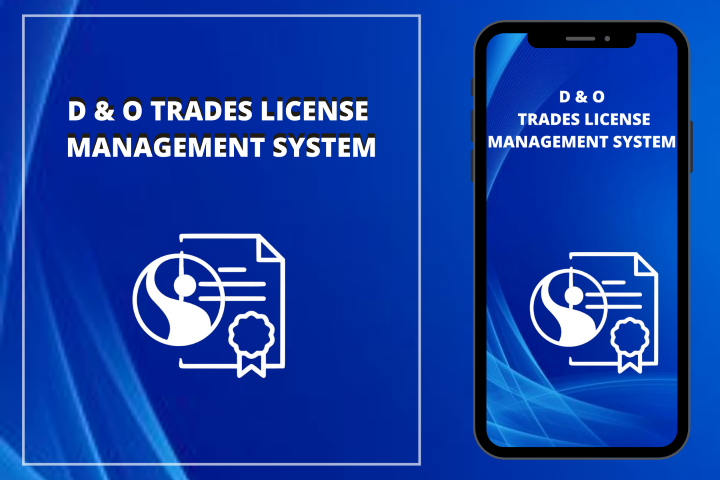 The main objective of D&O Trade licence Management System is to issue of online new trade License, permission / NOC (no objection certificate) for establishing new shops.
Benefits :
Receipt of application for trade license, inspection of the business premises, processing and issue of the licenses
Issue of notices for renewal of licenses
Renewal of trade licence, up-gradation of trade, closure and cancellation of trades.
Generation of demand , closure notices and Payment collections
Water Tax Management System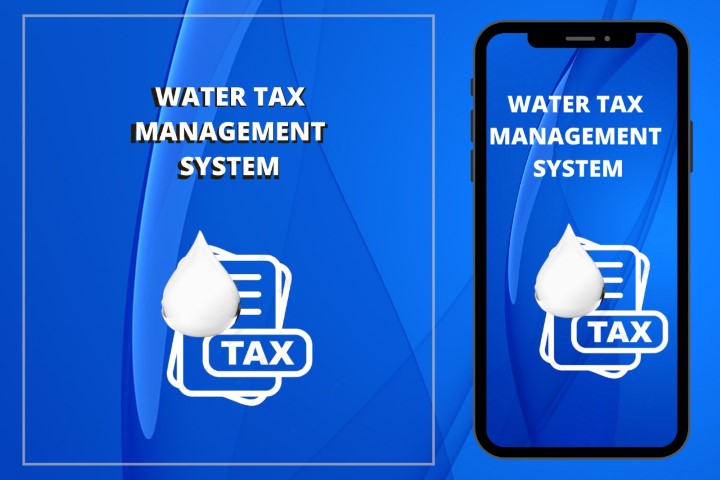 The main objective of Water Tax Management System is to capture details of water connections of all types, verification and feasibility details for sanctioning water tap connections, issue of consumer numbers, details of payments for new connections, generating of demand notices, maintenance of arrears details, details of disconnection and regularization of illegal connections levy of water tax for the water used based on the type of connection etc.
Benefits :
Receipt of application, inspection, processing and issue of water tap connection
Levy of tax for the water used based on the type of connection
Generation of demand notices
Collection and monitoring of taxes.
Disconnection in cases of non-payment and illegal connections.
Leaves Management System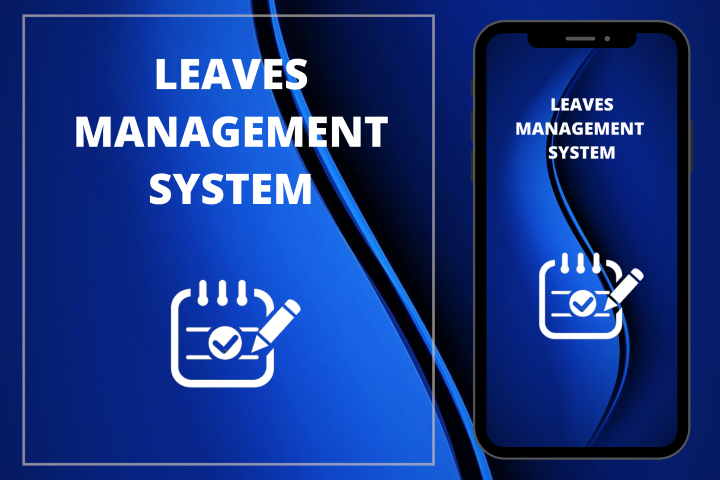 Leaves Management system is a web-based leave management system where an employee can apply for leave via online (internet). Email will be sent to notify the supervisor who can then approve the leave through LMS. Employee is able to view their current leave entitlement, leave balance and notification of leave approval from their manager.
Leaves Management System automates the HR administrative tasks and provides flexibility in allowing you to define various leave types including Annual Leaves, Sick Leave, Maternity Leave etc.
Benefits :
Simplifies Leave application with 3 simple steps (explained above)
Saves paper,Time & Cost , eliminates Human Errors
Leave Planning made easier
Improves communications between Employees
Tender Management System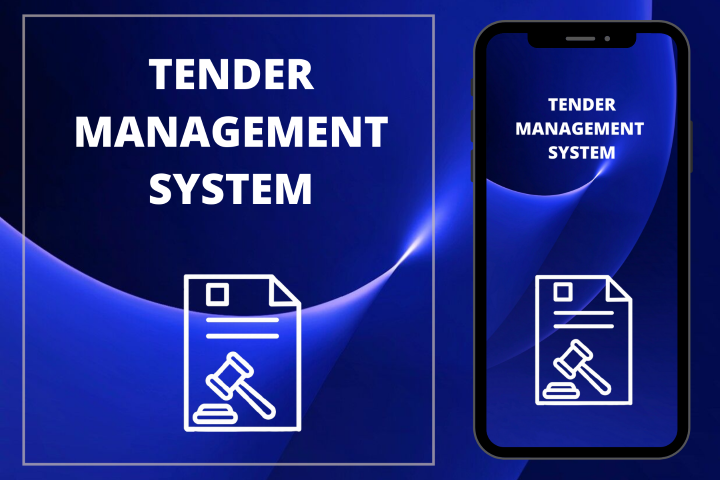 Tender Management system is an end-to-end Internet based Electronic Procurement Solution that automates the complete tender cycle and post-contract activities. This product has been designed to suit the needs of any Government/ Government organization with minimal customization.
TMS has been architect in such a manner that it supports multiple forms, flexible workflows and can be configured to map any organization structure. It cuts through red tape by empowering suppliers to participate in tenders and monitor the status of their bids online. It supports digital certificates, e-payments and promotes accountability through a robust audit trial and better MIS.
Benefits :
Tenders can be sent out and received electronically via an on-line portal with or without attachments
Costs are reduced in the preparation and the distribution of the documents and the responses
Previous bids are all kept in one place for reference
Detailed records are kept of times and dates of submissions, win and lose statistics with interrogation facilities
Less time needed searching for the relevant information and statutory forms and attachments
Building and Layout Plan Application Management System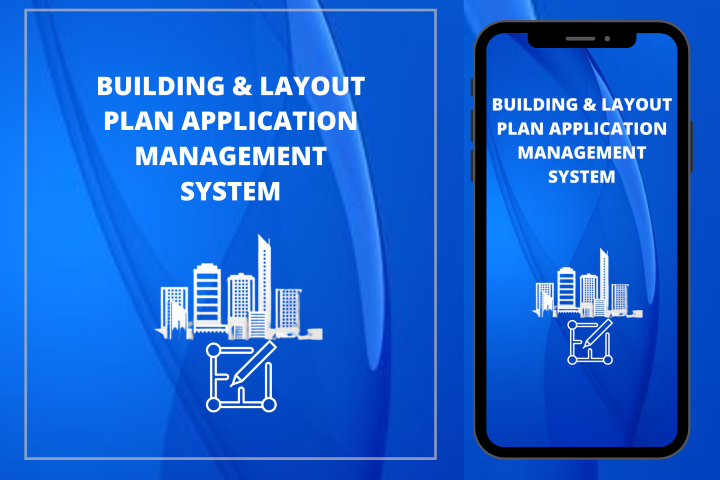 The main objective of Building & Layout plan Application Management System is to get approvals for Building & Layout plans through online. In the local bodies, the town planning section issues permission for construction of buildings& Layouts, based on specific set of rules and regulations. The building / Layout permission module facilitates quick processing, disposal of building / layout plan permissions, standardization of collection of building / layout fee & other charges, to automate the technical scrutiny, effective monitoring of file processing and have transparency, accountability and accessibility to the information and status of the building / layout applications, retrieval of data at any future date
Benefits :
Approval of building proposals of various types and nature of buildings
Approval of layout proposals
Calculation of various fees such as admission fee, developmental charges, regularization charges, building license fees, scrutiny fees, demolition charges etc
Receives a SMS regarding the status of the Building / Layout plan approvals.
Online Pattadar PassBook Management System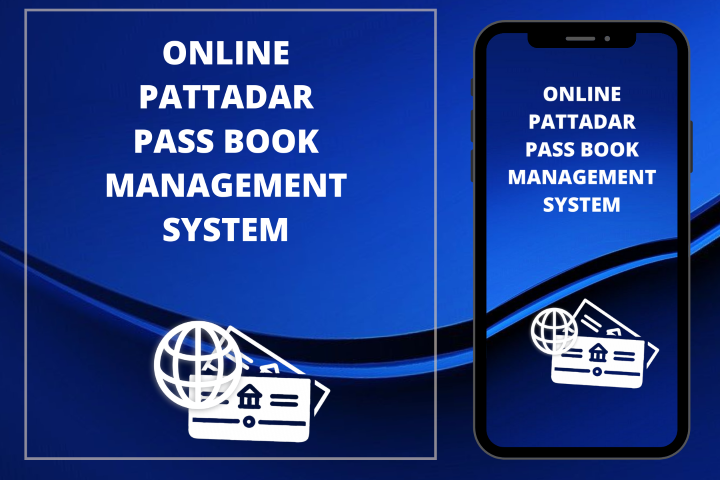 The main objective of Online Pattadar Pass Book Management System is to generate Pattadar Passbooks and Title Deeds online (to the farmers who purchases land).
Benefits :
The proceedings /orders statutorily required under ROR (Records of Rights) in Pattadar Passbooks Act are generated online.
Pattadar Passbooks and Title Deeds are generated with 16 digit unique number.
Generation of Barcode on the PPB/TTD which can't be easily copied or reproduced by others.
Generation of Form-17A Register and 1-B Register so that separate maintenance of registers avoided.
The menace of duplicate / bogus Pattadar Passbooks / Title Deeds has been curtailed.
Responsibility is fixed at each stage and manually writing of PPBs/TTDs is not allowed by an order.
Placing the information in the public domain for easy verification by anyone.
Easy to monitor the status at the District Level,no need to contact middle men in the Office,no need to visit office often
An applicant receives a SMS alerts whenever the applications is registered and printing is processed.
MLS Point Management System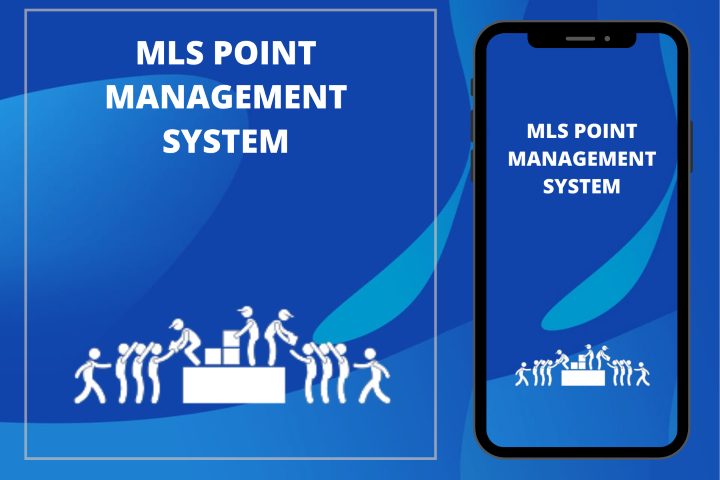 MLS Point Management System is a software application used to maintain a register of various stored commodities like Rice, Wheat, Oil, Daal and Sugar etc for supplying same to Public Distribution depots, Government hostels and schools by generating ROs from where the entire stock under different categories for the mandal concerned is stored and lifted.
Benefits :
Includes inventory tracking and process workflow management.
Each Commodity (Rice, Wheat, Sugar, Daal, Oil etc) is tracked by a unique item code with multiple attributes.
Includes variables such as in-stock, out-of-stock, quantity, date of arrival, date of processing, warehouse locations etc.
Inventory updates, stock adjustment and rejections based on sales can be recorded.
Generation of Receipt Order (RO).
Variety of reports available: Opening Balance, Stock on date report, Mandal wise ROs and lifted quantity reports etc
SC ST Atracity Case Registration and Management System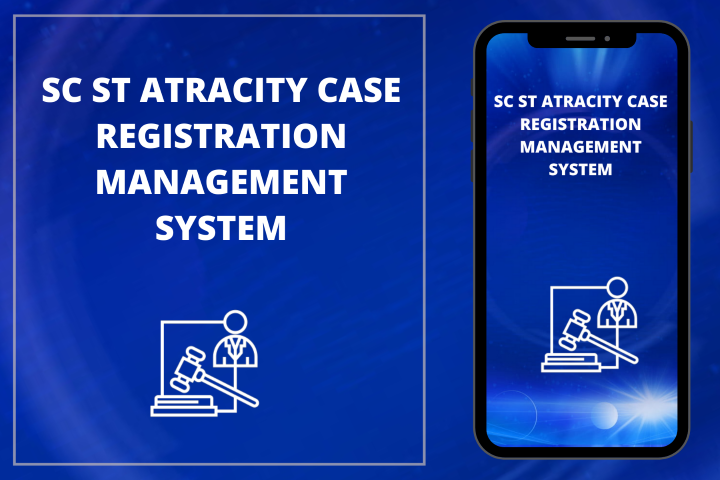 To overcome the great challenge with the manual system of SC/ST Atrocity Act cases monitoring and compensation payments Tracking. We have developed a software system to keep the track of SCST atrocity cases right from the case registration to Compensation-payment and final judgement online. The main objective of this system to maintain the track of each case and medium between the police department and District collectorate. This system will help to share the documents to the collectorate online to save the time and resources and also makes authenticity of documents submission. Payments to the victims can be tracked and see that payment is made in time as per the GO issued by the GOI.
Benefits :
Case Registration & Stage Wise Update the Status.
Stage Wise Compensation Payment Processing.
Compensation Payment Confirmation.
Centralized Dashboards and Various Reports.